Professional Certification

The National Guild of Hypnotists is the oldest and largest hypnotism organization in the world and its certification is the most widely recognized credential for the professional practice of the hypnotic arts.
This course will teach you everything you need to know to become a professional hypnotist from how to hypnotize and give suggestions to how to set up your own hypnotism practice.  Along the way you will also learn the basics of NLP and specific strategies for working with the issues for which your clients are most likely to come to you for help.
Classes are generally held on non-consecutive weekends, and total 100 hours or more of combined classroom instruction and independent study/practice.  Class size is limited to 4-8 students at a time so that each student gets plenty of personal attention and coaching during the class.
Once you complete the course and pass the final exam (which is practical in nature), you will become an NGH Certified Consulting Hypnotist.  First year NGH membership dues are included in the course tuition.
NLP Training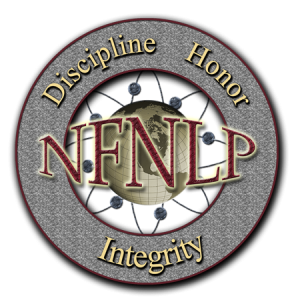 NLP is often used for change work, either by itself or in conjunction with other methods such as hypnosis.  However, NLP is a powerful tool in its own right with applications all across the professional world.
NLP can help to make you a stronger leader.  Whether you are coaching a sport, leading a team of coworkers in an office, or running an organization, learning NLP can help you to communicate with people at a deeper, more effective level and bring out the best in each of them.
In the basic NLP course, students learn the foundation skills of NLP such as building rapport, determining someone's decision strategy, and presenting information in a way designed to be easy for them to absorb and evaluate.  We explore how to get people past their limiting beliefs and how to create resourceful states within themselves when they need them.
Classes typically run on non-consecutive weekends and include 40 hours of instruction and independent study/practice.  Upon completion, students become certified by the National Federation of Neurolinguistic Programming as Basic Practitioners of NLP.
Self Hypnosis Classes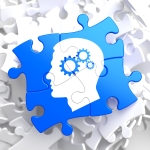 Self hypnosis is a valuable skill that anyone can learn.  How valuable it is depends on how well you learn to use it.
In our self-hypnosis class, you will learn everything that you need to use self hypnosis for common applications including:
Managing stress
Sticking to goals
Breaking unwanted habits
We will discuss in detail how to get into self hypnosis and what to do once you've gotten there.  There is extensive discussion of goal setting, and how to formulate goals that you can achieve and that you can communicate effectively to your subconscious mind.  The class includes plenty of practice time so that when you leave you already know that you can easily hypnotize yourself and give yourself the suggestions that you need for the results that you want.
Self hypnosis instruction can be scheduled individually.  We also do group sessions sporadically.  To find out when the next group session is scheduled, complete the form below.
Michael is an excellent teacher – focused, prepared, and skilled at keeping the material both entertaining and relevant. His experience and love for the art and craft of hypnosis shine through.
Michael Raugh is the perfect teacher. Every question is treated with respect and consideration. There are plenty of chances to practice and he is a great cheerleader and coach. His feedback is invaluable. Students can really benefit from his years of experience teaching, learning and doing.
Complete this form to find out more about training opportunities